Frosted window film gives you privacy without blocking natural light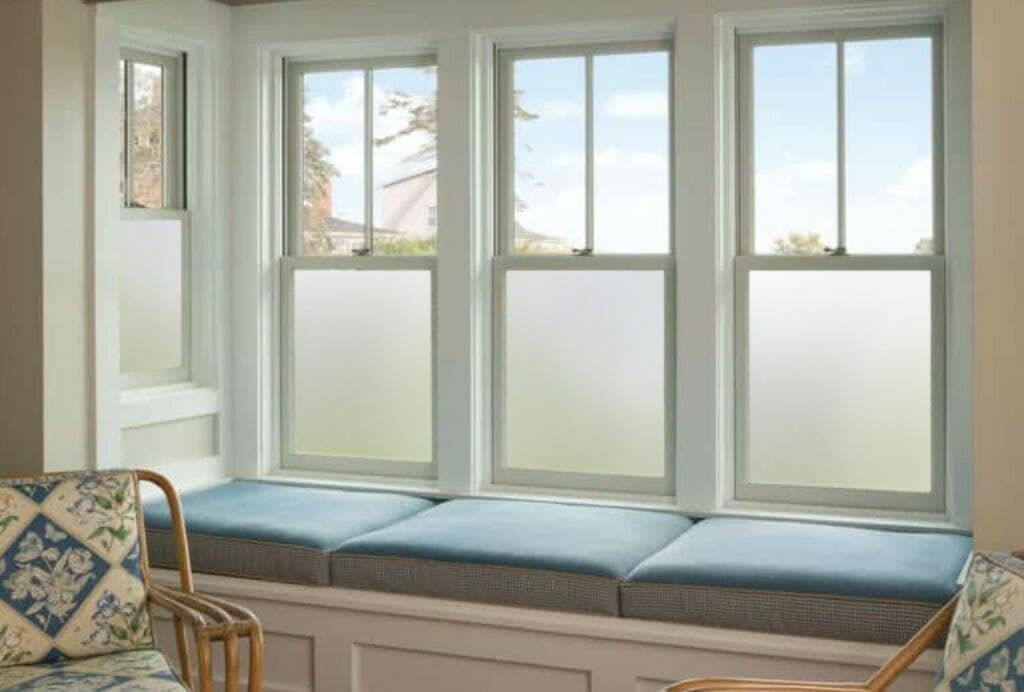 What are the benefits of frosted window film?
Create 24/7 privacy without blocking making the room dark
Worried you need to sacrifice natural light in order to achieve privacy? Frosted privacy window films can help you achieve both at once. Providing around-the-clock privacy for anyone to enjoy, this film makes the glass look like etched glass. Obscuring vision from both sides, frosted window films are sure to be winners.
Also protects your interior from fading
Frosted glass film is not only a privacy film.  It also blocks 95% of UV rays whilst allowing 85% of natural light to be transmitted through the film. If you are looking for UV and fade protection without creating privacy then we have a range here.
Cut out or print logos or text
Our frosted privacy window film can be computer cut to cut out logos or text for company branding.  Can also be printed on with a full colour digital print.  Frosted window film and vinyls are one of the most versatile window films available.
Ready for the best privacy film available?
Over 70+ reviews and counting
Google Reviews | Facebook Reviews